This is a very clear analysis – upshot: humanity can burn a trillion tonnes of carbon before being committed to the 2°C warming limit governments have agreed. We're 60% of the way there, and on course for 1.5 trillion, which would commit us to 3°C.
Azimuth
On Quora someone asked:
What is the most agreed-on figure for our future carbon budget?
My answer:
Asking "what is our future carbon budget?" is a bit like asking how many calories a day you can eat. There's really no limit on how much you can eat if you don't care how overweight and unhealthy you become. So, to set a carbon budget, you need to say how much global warming you will accept.
That said, here's a picture of how we're burning through our carbon budget: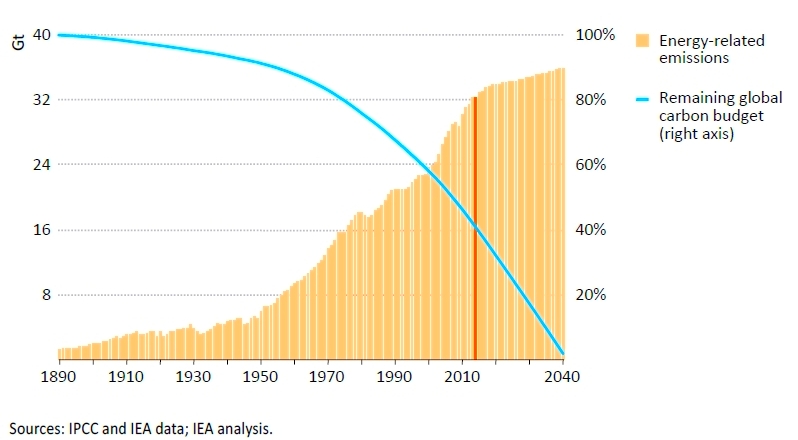 It says that our civilization has burnt 60% of the carbon we're allowed to while still having a 50-50 chance of keeping global warming below 2 °C.
This chart appears in the International Energy Agency report World Energy Outlook Special Report 2015, which is free and definitely worth reading.
The orange bars show CO2 emissions per year, in gigatonnes. The blue…
View original post 374 more words